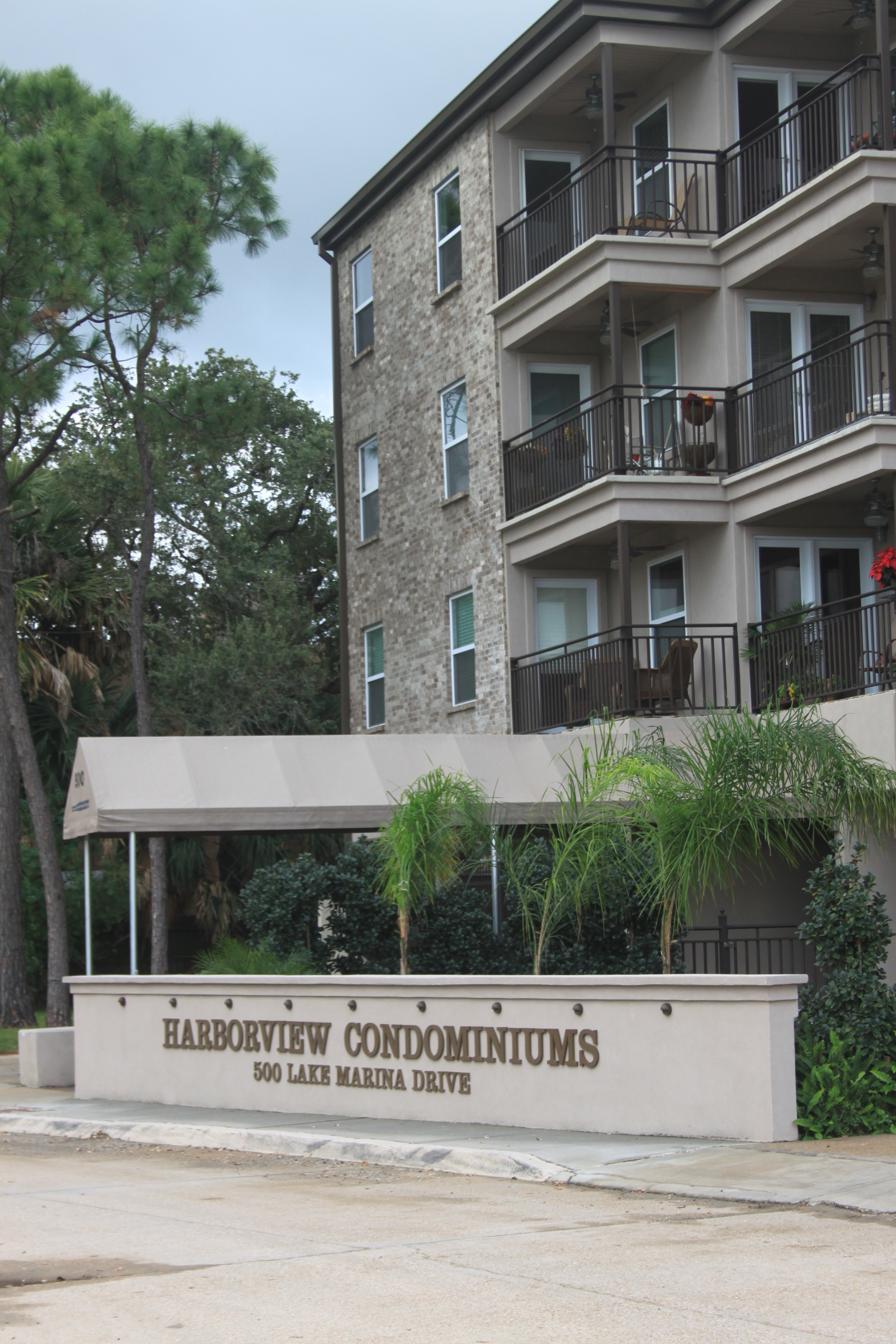 Harborview Condominiums is a 101-unit residential complex located in the West End Lakefront section of New Orleans
Harborview is a 4-story building with gated parking on the first half.
The building was built in 1973; however, Harborview experienced massive damage from Hurricane Katrina in 2005.  As a result, the building went through a substantial $7 million dollar reconstruction and renovation process.
The complex offers 1, 2, and 3 bedroom units.  Many of the units have private balconies.